IMAGINE 
NEVER
 HAVING TO
WRITE
EMAILS
FROM SCRATCH AGAIN...
​
​
Ever wonder why it takes soooo long to write ONE freakin' email?
I remember I used to ask myself this question all the time…
​
I could spend an hour staring at a blank screen trying to formulate the right words to type...
​
Then another 20 minutes trying to come up with the perfect email subject line...
​
I spent hours each week trying to finish ONE email. 🙄
​
I spent so much time on the hamster wheel trying to come up with email content it took away from valuable time I could use to serve more clients.
​
I soon found out I was NOT alone.
​
The average entrepreneur spends 28% of their workweek on email, more than 11 hours a week! 🤯
​
That's crazy! It's a HUGE time investment and time that could be spent serving more clients and operating in your zone of genius.
​
That's why I created the Email Boss Bundle.
​
So you NEVER have to create email content from scratch again! 🙅🏽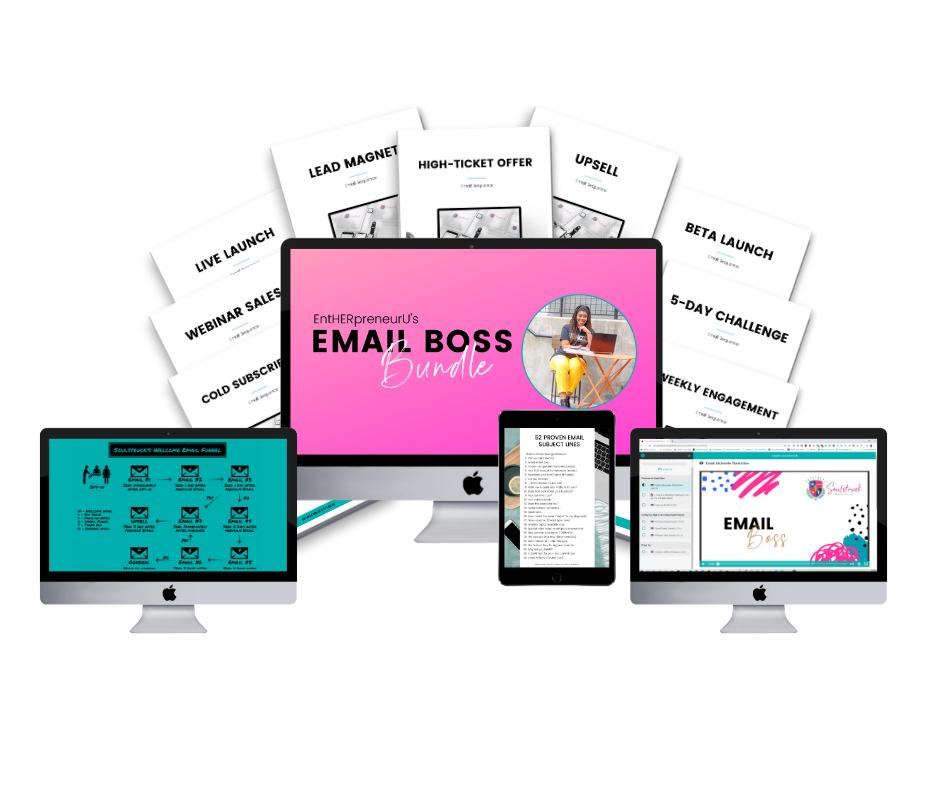 Introducing Email Boss Bundle!
The Email Boss Bundle is your ultimate collection of word-for-word, money-in-the-bank, plug-n-play email templates that skyrocket your sales while your subscribers tootsie slide in their inbox.
Live Launch Email Sequence
Launching something new? This email sequence is designed to launch a new program, service, course, membership, or product to your existing email list.

Welcome Nurture Email Sequence
In lead generation mode? I gotchu, this email sequence is designed to nurture new subbies to your email and introduce them to your brand and services. 

5-Day Challenge Email Sequence
Hosting a Challenge? Say no more! This email sequence offers paint-by-number templates for what emails to send when for your ENTIRE challenge.
Webinar Sales Email Sequence
Using Webinars to Sell? This email sequence offers pre-webinar emails to increase your webinar show up rates and post-webinar templates to increase your sales conversion rate. 

Upsell Email Sequence
Tired of leaving money on the table? This email sequence is designed to pitch complementary products or services based on subscribers' previous buying history.

Beta Launch Email Sequence
Need to Validate Your Offer?
This email sequence is designed to pre-launch or beta-test your offer before launching on a large scale.  
Weekly Engagement Sequence
Don't Know What to Say? This email sequence offer 52 week-by-week engagement and sales infused email templates. That's 1 FULL year of email templates!

High Ticket Offer Sequence
Selling a High Ticket offer?
This email sequence is designed to invite your subbies to complete your application process to fill seats.

Cold Subbies Engagement Emails
Has Your List Gone Cold?
This email sequence is designed to turn old subscribers from cold to piping hot. 
Heyyy, I'm Ebony, Head Coach at EntHERpreneurU
I'm your typical faith walking millennial who LOVES strategy, sales, traveling all over the world and honey-chipotle tacos.
I started Soulstruck Republic back in 2014 and since then I've helped hundreds of corporate professionals and entrepreneurs build profitable online businesses by turning their purpose and expertise into signature products and services that sell, using social media and email marketing.
If there's one thing I've learned running a 6-figure business, it's you need systems, processes, and templates for EVERYTHING!
That's why I created the Email Boss Bundle so entHERpreneurs can get back to serving more clients in their business instead of spending 11+ hours a week staring at a blank screen wondering what to say in emails to entice buyers and build authentic connections with their audience.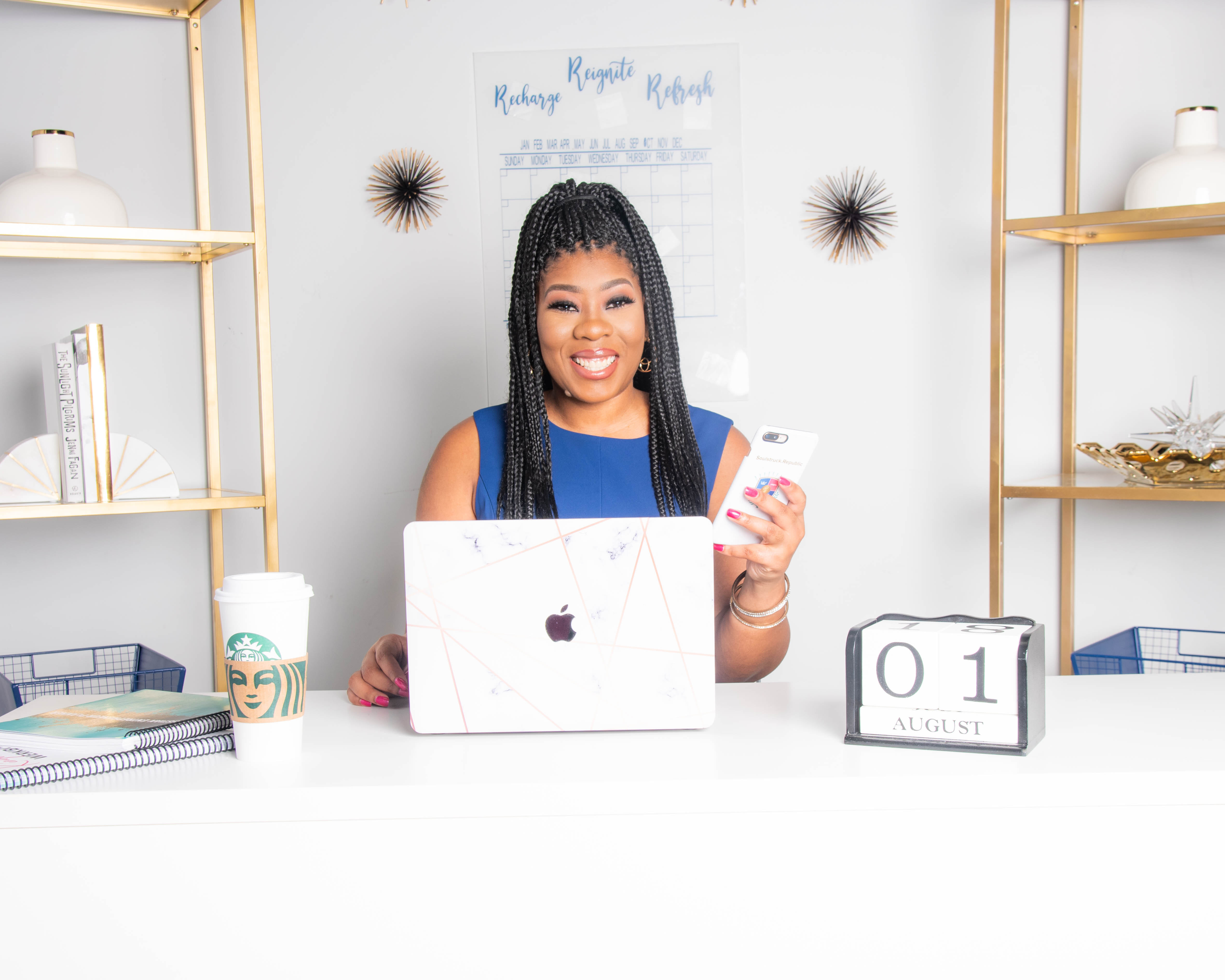 Check Out These Additional Best Sellers By EntHERpreneurU